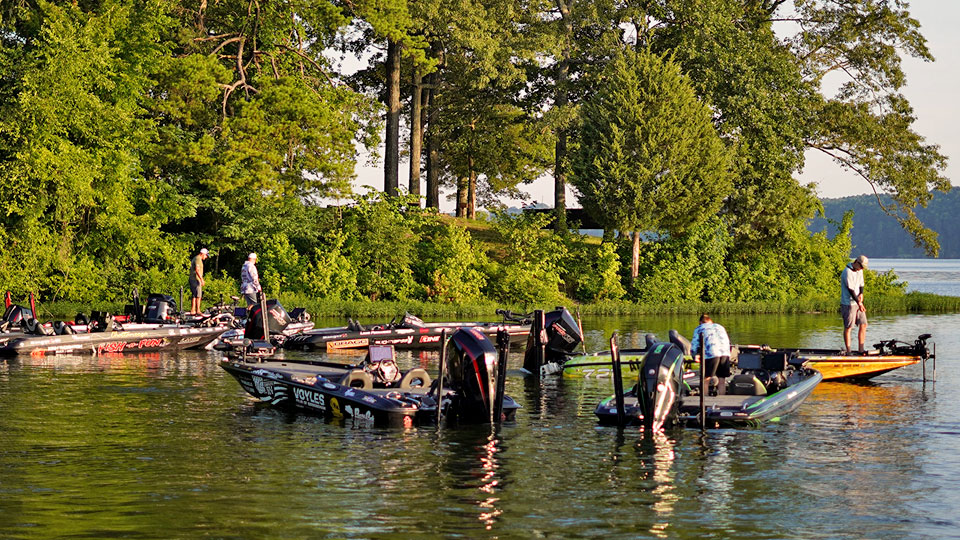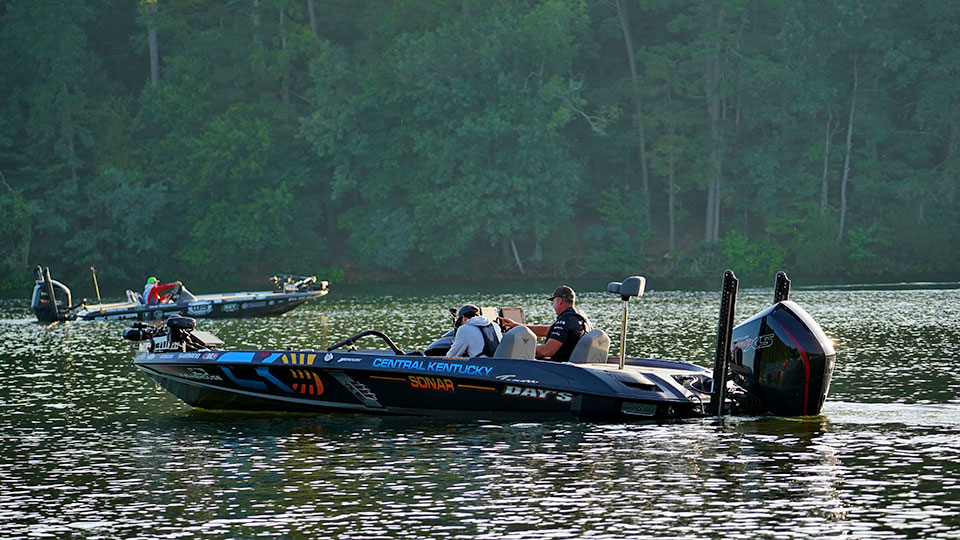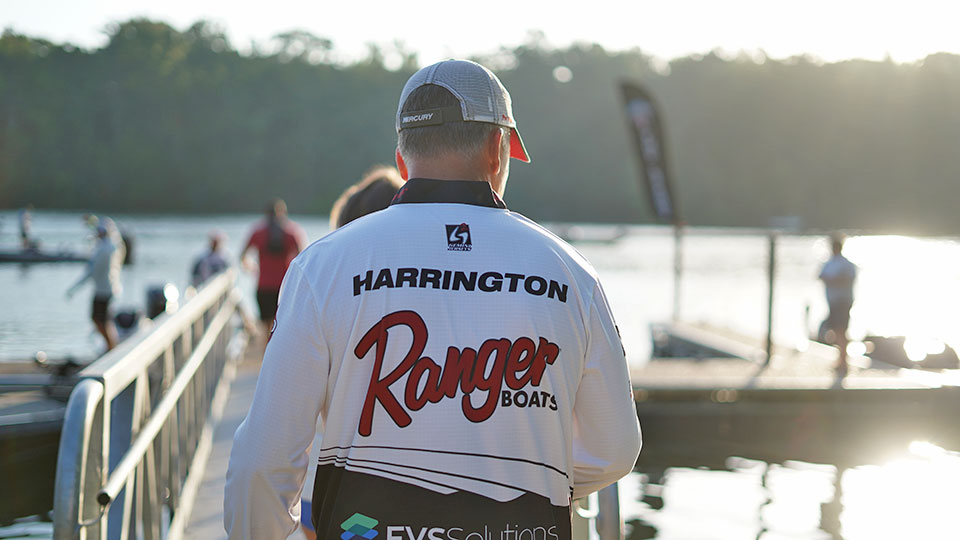 By Justin Brouillard | Photos by Tanner & Travis Lyons and Ben Kennedy
As day two begins, we are already seeing the later take off time coming into play. Anglers take off this week at 8 am and check later in the day gives anglers a shot at taking advantage of the "bite window." With extreme pressure, anglers fishing in crowds, and tension flying high on the ledges, local hammer Cole Walker notes that he who can survive and stay consistent this week will prosper.
"The guy who wins this week we be the one who can catch fish during the down time. From like 8 am to noon, it's pretty dead out there and the key is running around and getting bites in that time frame. Any good bites are bonus fish but it sets the tone for the time frame when the fish bite."
With blue bird skies on day one, and similar weather planned for today, day three is setting up to toss the anglers a curve ball. It's not a pitch anglers can't handle, but it will be different than the first two days of competition.
"These guys saw some overcast weather and changes of rain in practice and they shallow bite was decent. With the sunny skies yesterday (and today), the shallow bite was tough as most of those guys struggled. The ledges were okay on day one and the leaders are fishing offshore, but whoever can maintain consistency should have a shot to catch them good on Saturday."
Thinking logically, the weather is hot and as the sun gets lower, the fish spread out. Guys on live mentioned as they were idling, the fish were spread out. Walker notes that when it gets right, you can see them group up and that go time.
"You may only catch one or two of those bigger bites but the anglers who managed to catch some during the down time, someone mixing up shallow spots and isolated spots, who can figure out how to catch a "check range" limit before that bite window, man that's the key to winning here with changing weather and crazy boat traffic."
The angler who survived this first day was David Gaston. Sitting in 4th after day one, and currently sitting in 4th in Progressive AOY, Gaston did what he needed to do going into day two. With those above him struggling, Gaston is in a good spot to make a splash this week. Gaston is content, but is having a hard time swallowing lost fish.
"I lost two 5's and a 4-pounder today and it hurt be bad. I should have had a big bag."
Targeting offshore fish, but not necessarily ledges, Gaston was getting bites where others were not and that could go a long way this week. Walker noted however, Prvonozac and Carson may have struggled on day one, but if they can figure out a way to hang in there today, the shallow bite is looking like it may be good with the weather coming to the field on Saturday.
For day one leader, Josh Ray, the key will be getting back on one of those schools and waiting them out. The waiting game can be successful, as seen with Ray yesterday, but sometimes, they just don't fire.
As the angler in 2nd place said, he had a chance to sit and wait on a couple mega schools, but sometimes, they don't fire and you can kill a whole day waiting. 
The Top Ten looks like this going into the start of day two.
Josh Ray 19-14
Brandon Perkins 19-2
Buck Mallory 16-9
David Gaston 16-0
Mike Comeau 15-10
Shawn Murphy 15-10
Timmy Reams 15-4
Bryant Smith 15-1
Dan Blackert 14-11
Joel Willert 14-8
How to Watch
Tune in daily July 15th through the 17th to thenationalprofessionalfishingleague.com to watch daily LIVE Coverage, the LIVE Leaderboard, LIVE Blog, and daily on the water photo galleries of the anglers on the Pickwick Lake.
Under the Go Live Tab, choose LIVE Broadcast with links to the real-time LIVE Leaderboard with estimated weights entered by the anglers.
See the Results from Day One, here!