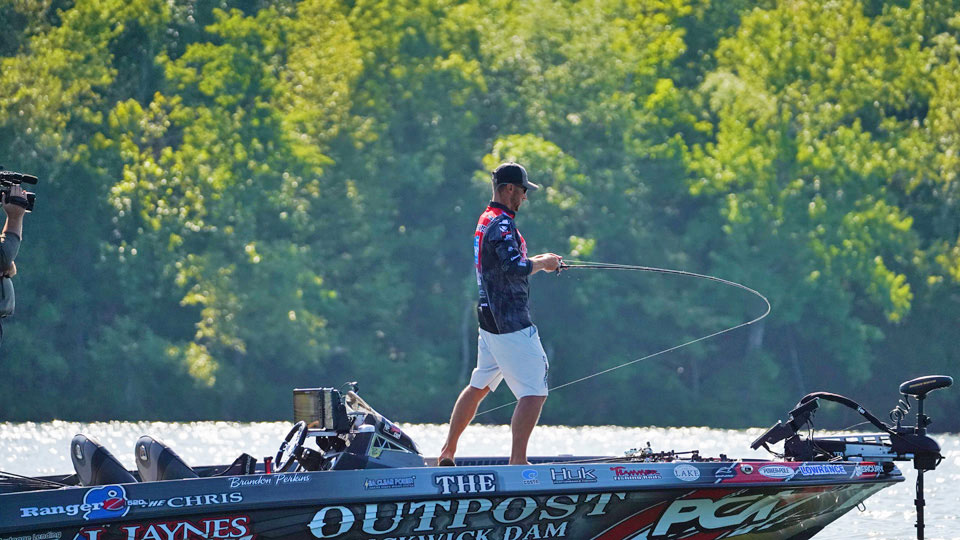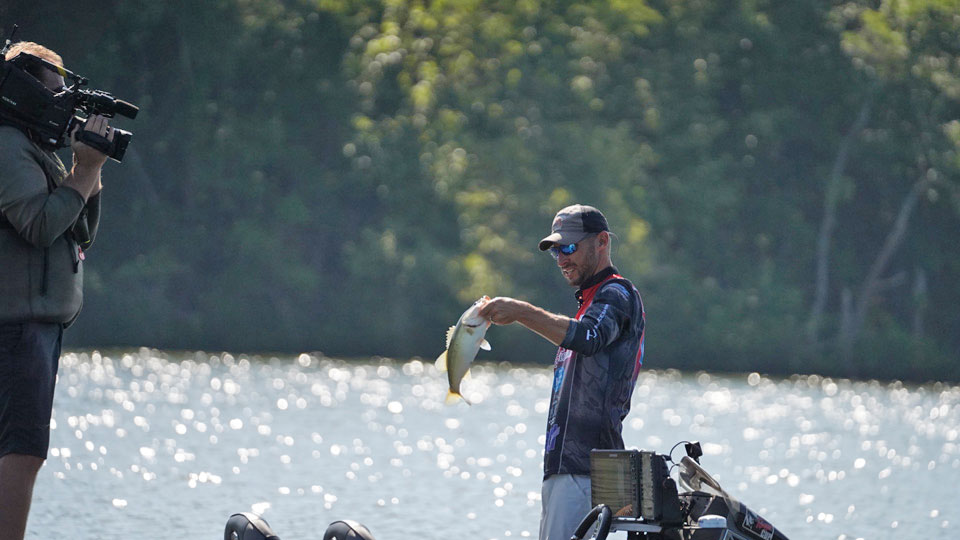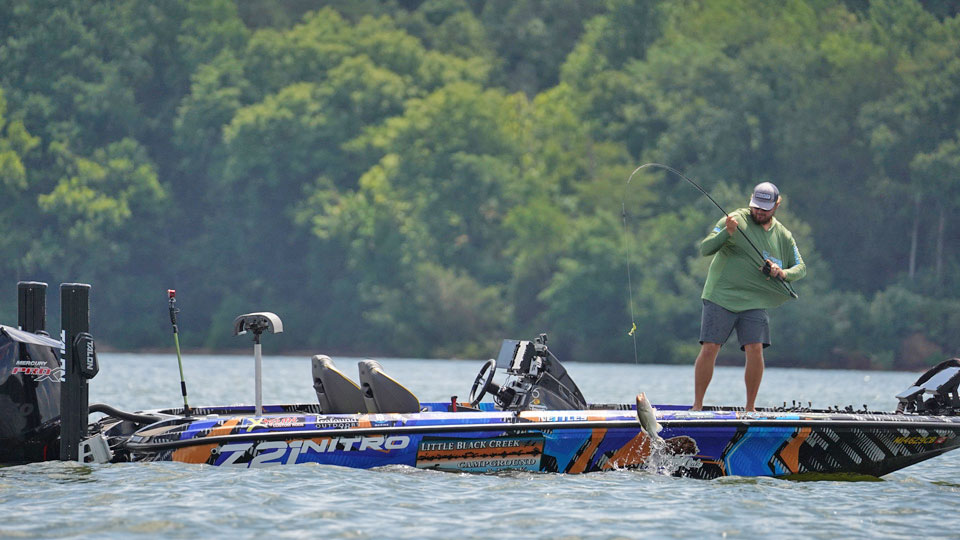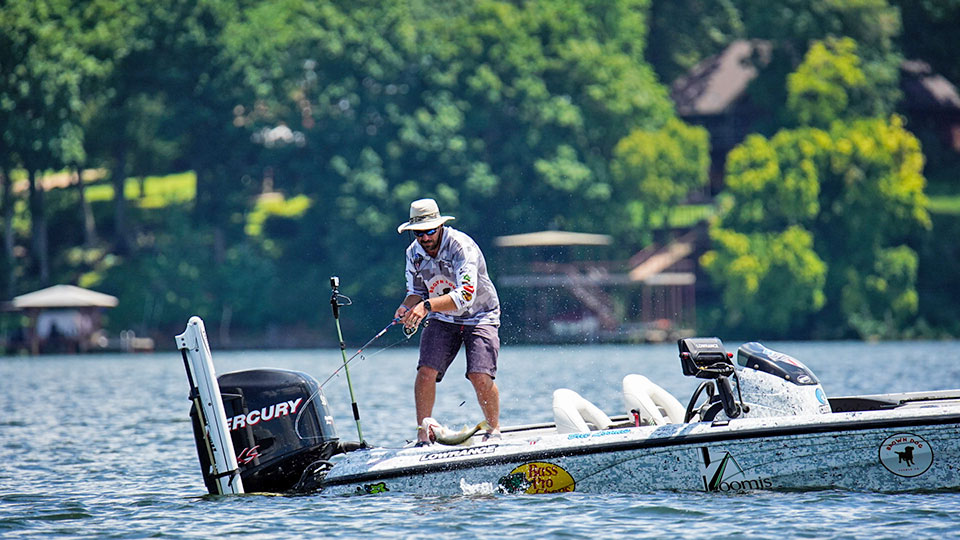 By Justin Brouillard | Photos by Tanner & Travis Lyons and Ben Kennedy
Mid-Day Report Day Two, AOY Leaders Doing Their Job
At the mid-day period of day number two, there are a few takeaways from Pickwick Lake thus far. The first thing, the morning period is a struggle for everyone, as expected. The afternoon was predicted to be better and that seems to be true. It looks like more double-digit limits at this point than on day one, but still no big bags.
The second thing, it appears that the top guys in the Progressive AOY race are getting their jobs done. After a tough start for some, the rally caps are on and the guys are catching them better today.
David Gaston began the day inside the top five and currently resides in 7th place unofficially. With 4 fish for an estimated 9-pounds, Gaston has a solid start with the afternoon bite to come.
The biggest mover, John Soukup has an estimated limit of over 13-pounds and is into the top ten. The AOY leader to begin the week, Nick Prvonozac has almost the same limit as he weighed yesterday at around 10-pounds on the day. The one guy who is struggling to catch quality fish is Keith Carson. Sticking with his shallow game, Carson bagged 9-pounds, 3-ounces on the first day and is currently in 37th place with just over 4.5-pounds . To remain in the race, Carson is going to need to salvage his day and catch them tomorrow when the weather will set up for his shallow bite. 
The biggest bag of the day according to the Weigh Live Tracker is Taylor Watkins with 14-pounds, 6-ounces.
Brandon Perkins has followed his 19-pounds with over 13-pounds on the day and has taken the top spot with several hours remaining. 
Here is how the top ten sit as of now.
Brandon Perkins 13-4  |  32-6
Shawn Murphy 13-8  |  29-2
Joel Willert 12-3  | 26-11
Bryant Smith 11-6  |  26-7
John Soukup 13-4  |  25-9
Timmy Reams 10-0  |  25-4
William Fletcher 11-1  |  25-1
David Gaston 9-0  |  25-0
Taylor Watkins 14-6  |  23-9
Chris Kanute 9-14  |  23-7