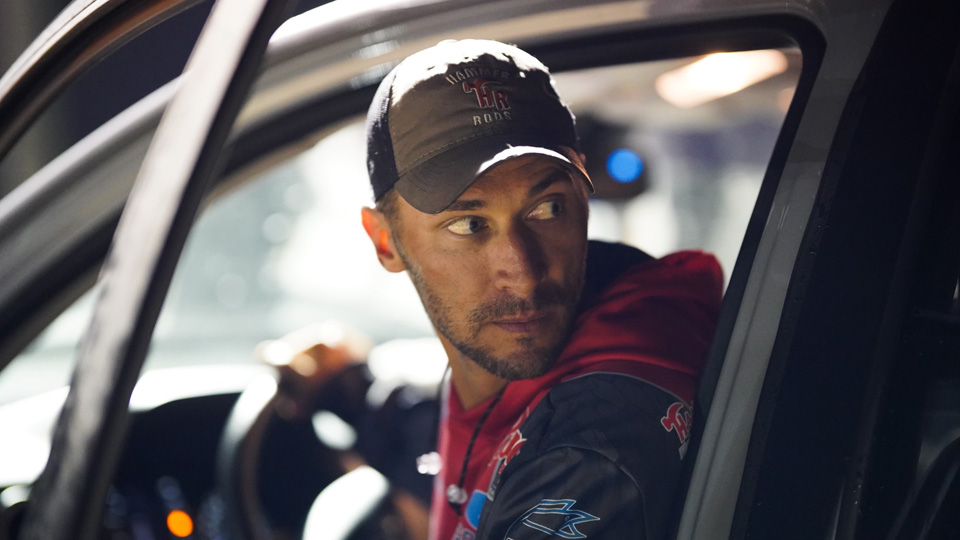 By Justin Brouillard | Photos by Tanner & Travis Lyons and Ben Kennedy
GROVE – Oklahoma. Anglers launched on Showdown Saturday presented by Omega Custom Tackle into upper 60-degree temperatures and overcast skies. With winds projected to be light and variable, and scattered showers and thunderstorms moving through the areas, anglers look to make moved on both the leaderboard and Progressive AOY Standings.
After two days, Grove, Oklahoma angler Sheldon Collings takes a 2-pound, 15-ounce lead to Grand Lake with one day left to claim the crown on his local water. Collings is using his local knowledge and making good decisions this week, relying on a late afternoon bite to cull up to his final weight each day. Utilizing a one-two punch of fishing shallow and offshore, Collings has thus far spent time trying to fill a limit while culling on his big fish areas in the afternoon.
"The offshore bites are all about timing. You can spend all day on an area and see fish, but they won't bite. When it gets later in the day, and the sun gets higher, the bait moves around and positions the bass and they bite better."
See the Live Leaderboard, here!
Anglers Predicted what they anticipated it would take this week and so far after two days, the pace is being maintained. Most the estimates were around the 48 to 50-pound mark, and while Collings is within 15-pounds of that weight, the weather changing could produce some bigger bags.
Progressive AOY
The Progressive AOY Race is coming to a close today when the scales close this afternoon. Leader Brandon Perkins has managed to increase his lead after two days but the top five anglers have fished consistent this week and Perkins needs to keep pace. More to come this morning about the Progressive AOY Race.
Prior to the Day Two weigh-in, here is how the AOY stacked up:
Brandon Perkins 1455
Keith Carson 1432
Bryant Smith 1427
Joel Willert 1396
Taylor Watkins 1393
John Soukup 1389
Nick Prvonozac 1386
David Gaston 1379
Marc Schilling 1371
Timmy Reams 1368
Read the Day Two Story, here!
See the Weigh-In Photos, here!
How to Watch
Tune in daily September 30th through October 2nd to thenationalprofessionalfishingleague.com to watch daily LIVE Coverage, the LIVE Leaderboard, LIVE Blog, and daily on the water photo galleries of the anglers on Grand Lake.