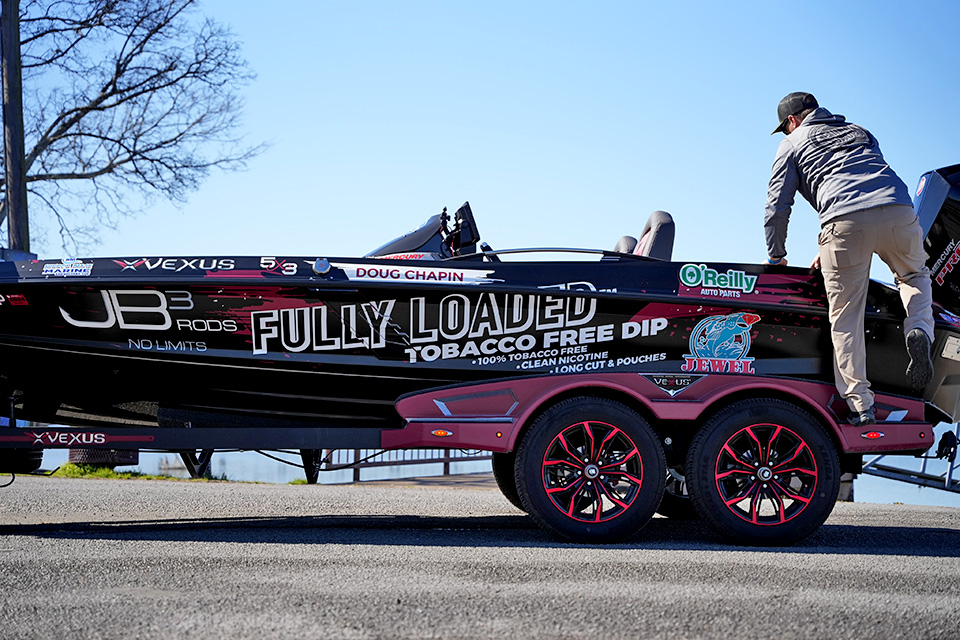 Festus, MO (February 8, 2022) — The National Professional Fishing League (NPFL) announces its continued partnership with Fully Loaded Chew, makers of 100% tobacco free alternative to dips and pouches. After a successful partnership in its inaugural season, the NPFL will continue building its relationship for season two.
"We are proud to have a partnership with Full Loaded again for 2022. The product and the people who created it have a strong moral compass to do good. The folks at Fully Loaded have created a truly revolutionary product that allows Tobacco Users to Fully quit after years of tobacco use.  As a former Dipper I understand firsthand how hard it is for folks to quit the addiction and we are proud that our Partners at Fully Loaded are helping folks to quit easier and faster with a quality product," says Paul Benson, VP of Partnership Sales at TNPFL.
Built with TFN® Nicotine which is created in state-of-the-art labs, Fully Loaded offers extremely clean and pure tobacco free dips to help anglers break free from tobacco use. Made with a mix of kudzu root and spearmint leaves, dipper can expect a clean pack, spit and buzz with three levels of nicotine to choose from – Full, half and zero. Anglers can get the satisfaction of a good, made in the USA dip while working off of tobacco products once and for all.
"We are very excited to renew our partnership with TNPFL for 2022. The organization and anglers have shown tremendous support for our mission to help folks quit tobacco. Fishing and dipping tobacco have gone hand in hand for generations and we are committed to breaking that cycle," says Ken Dawson, Executive VP at Fully Loaded.
Learn more about the NPFL, here.
Learn more about Fully Loaded Chew, here.
About the National Professional Fishing League
The NPFL was designed to bring simplicity back to professional bass fishing. One lake, 120 anglers, and three days of fishing with the heaviest combined three-day weight winning. The full field will compete all three days with one in three anglers getting paid at each event. The goal of the NPFL is to put the anglers first and build a trail that gets back to what the founders of bass fishing intended it to be.