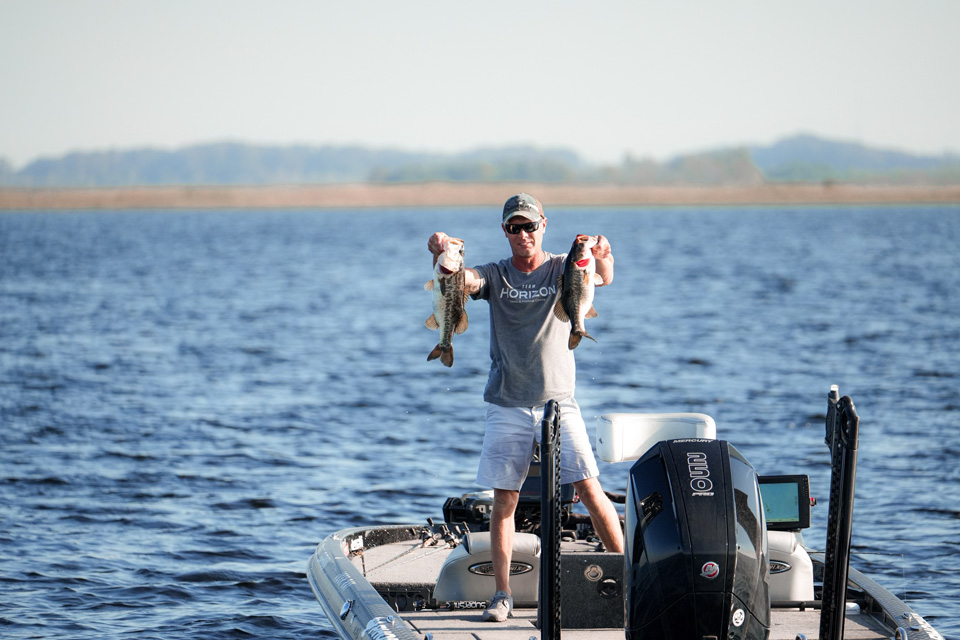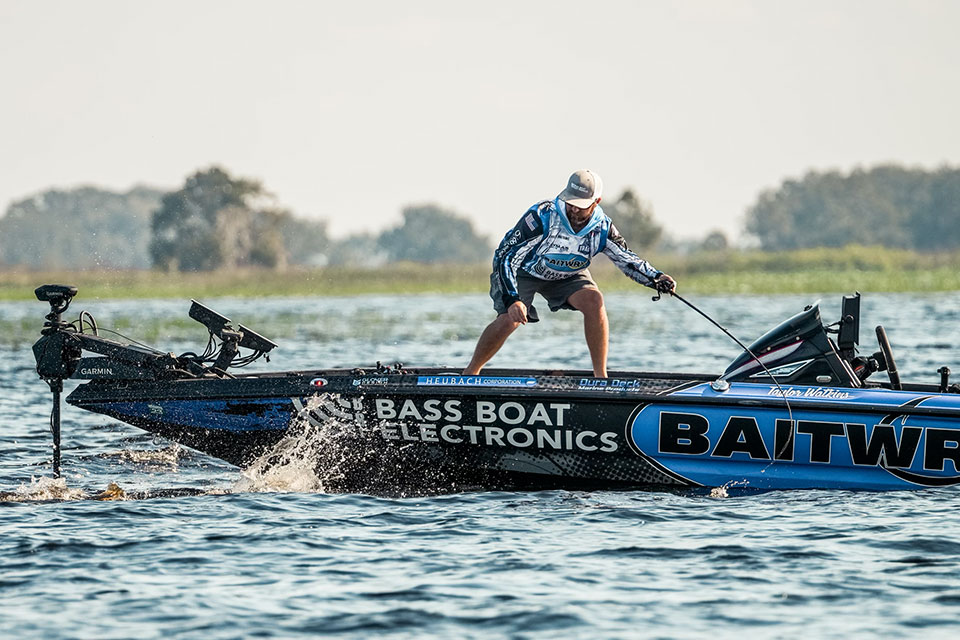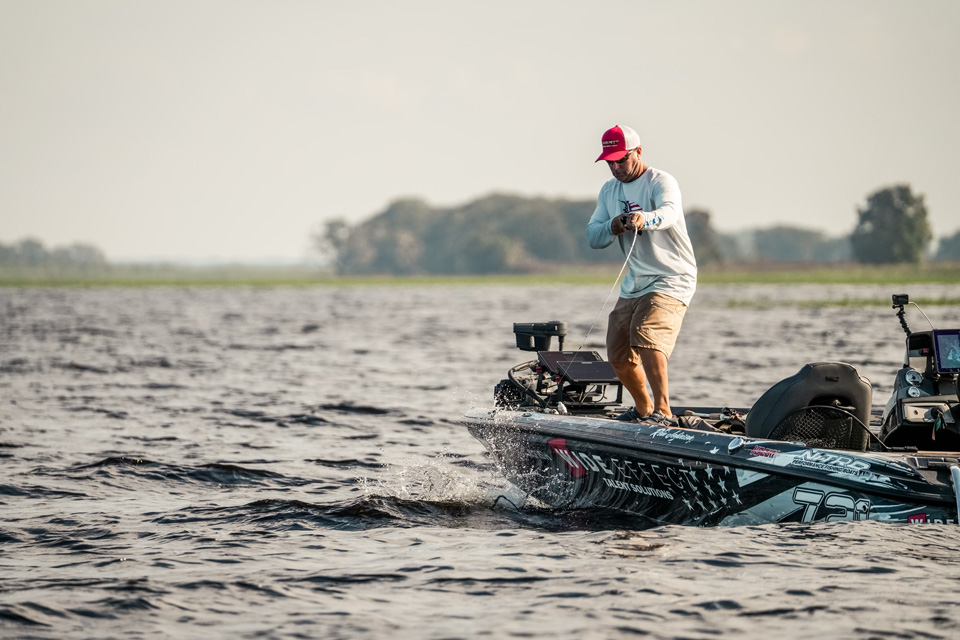 Story by Justin Brouillard | Photos by Tanner & Travis Lyons
Mid way through day one, the guys are putting some fish in the boats. Two-time NPFL champion Taylor Watkins looks to be leading the pack with just shy of 20-pounds, with a 4-12 big fish. Close behind him, Darrell Davis has a 7-pound bass in his well giving him just one ounce less than Watkins.
Of the 55 anglers who have reported a catch on the unofficial  Weigh Live Tracker, 38 anglers have a limit, and Trent Palmer sits in 16th place unofficially with four bass for almost 14-pounds. We have several big bass estimated over 5-pounds at the halfway point and a lot of time left.
On the water photographers Tanner and Travis Lyons are reporting a lot of anglers focusing on shell bars and current seams. Anglers are mixing up presentations and some of the field is relying on the flipping stick around shallow vegetation. We will get a full update after the day one Live Weigh In, beginning at 3:30 PM EST.
The top 10 looks like this at the midway point:
Taylor Watkins 19-13
Darrell Davis 19-12
Ron Johnson 17-5
Doug Chapin 16-14
Josh Ray 16-3
Jeff Hodges 15-15
Michael Catt 15-12
Jeff Fitts 15-1
Taylor Umland 14-11
Ryan Satterfield 14-7