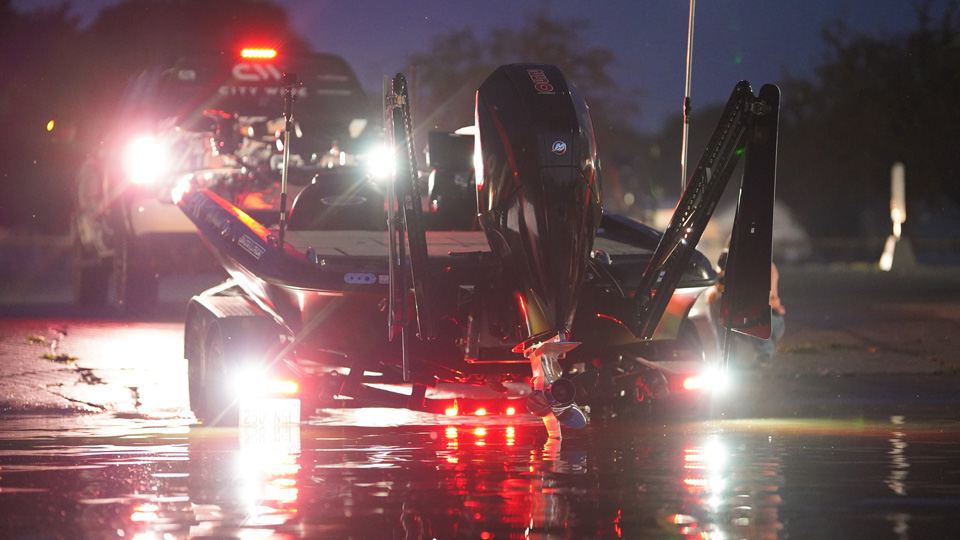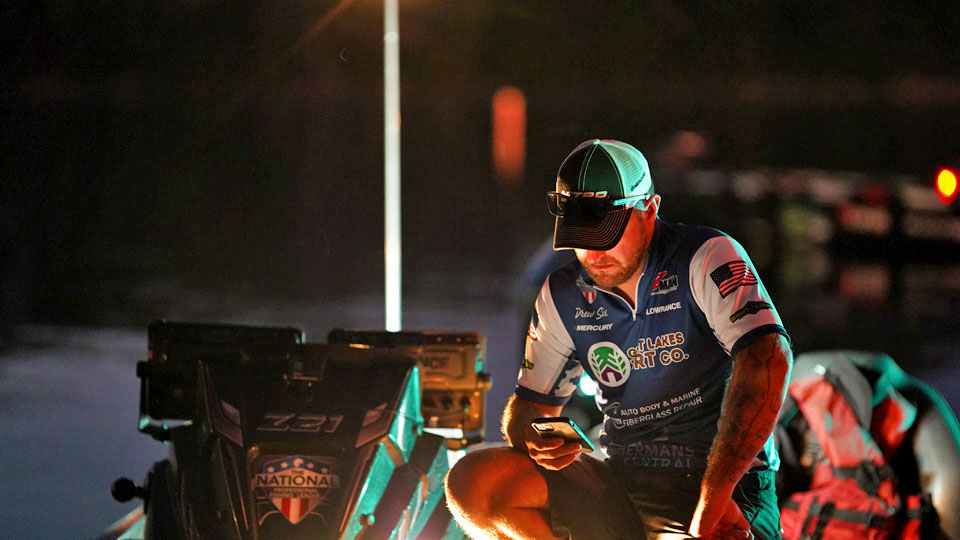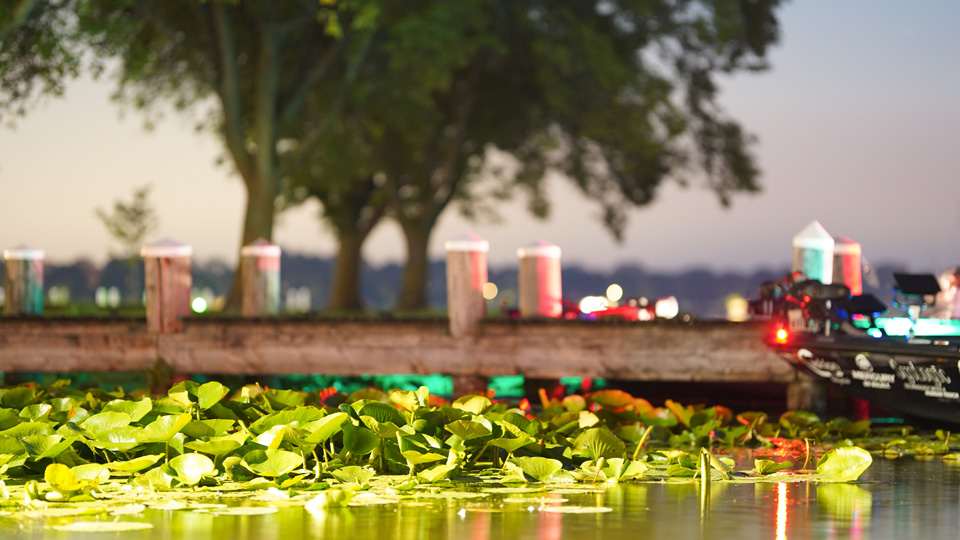 By Justin Brouillard | Photos by Tanner & Travis Lyons and Rob Connors
OSHKOSH, Wis. – With temperatures at launch in the mid 60's this morning, anglers are hoping the light wind forecast stands true throughout the day. With high temperatures creeping into the 80's by afternoon, the winds should remain Southwest around 5-knots, with waves 1-foot or less, as projected.
The Progressive Angler of the Year Race will be interesting to watch this week as David Gaston looks to hold onto his 20-point lead over Nick Prvonozac. Behind Prvonozac, Pickwick Lake Champion Brandon Perkins in 4-points back, Wright-Patman Champion Keith Carson is 1-point behind Perkins, and two-time NPFL Champion John Soukup winning both Lake Eufaula and Harris Chain of Lakes is 2-points behind Carson.
David Gaston 983
Nick Prvonozac 983
Brandon Perkins 959
Keith Carson 958
John Soukup 956
With Lake Winnebago setting up good for all the anglers, look for moves to be made. Shallow water anglers and offshore anglers alike can take their pick and fish comfortably for both largemouth and smallmouth.
Doug Chapin has fished Winnebago for the last 5-years and isn't planning to listen to the "light" wind forecast. 
"When the weatherman says 5 MPH, plan on 10 to 15 MPH. Guys have to prepare to not be able to fish their stuff thoroughly because if the wind is blowing North to South, or South to North, there is no way you can stay on a spot."
Fresh off a win at the last event, Brandon Perkins learned a while back before pre practice that he could fish for largemouth or smallmouth. He learned if he wanted to fish for largemouth, he would be able to go up one of the rivers or fish the main lakes for smallmouth.
"My question was, oh, so I can use my graphs and look for structure and smallmouth offshore?"
That was all it took. Perkins spent the entire official practice period at Pickwick hardly making a cast and it sounds like Winnebago was the same way. Spending almost the whole-time idling, looking for smallmouth holding structure, Perkins is going to be fishing how he likes in Wisconsin. 
"I probably idled for around 30-hours this week and didn't fish much. I spent most all my time offshore doing what I like to do and I don't know if I will zero or catch them good. I left the Round Table event and it was blowing pretty good, it has me a bit worried for tomorrow."
Making the drive from Texas to Wisconsin for Stop 5, River Lee has heard all the dock talk this week about how high the weights could be. That doesn't mean he is buying it.
"Man, I think it's going to take 40 to 42-pounds to win here this week. These weights everyone is talking about is crazy to me. If you look up past results, you can find good weights but its back in May and they are usually team local trails. To get paid, it's going to be around 26 to 27-pounds, and I don't think I will be too far off with those guessed."
How to Watch
Tune in daily August 19th through the 21st to thenationalprofessionalfishingleague.com to watch daily LIVE Coverage, the LIVE Leaderboard, LIVE Blog, and daily on the water photo galleries of the anglers on Lake Winnebago.
Under the Go Live Tab, choose LIVE Broadcast with links to the real-time LIVE Leaderboard with estimated weights entered by the anglers.
See the Results from Pickwick Lake, here!