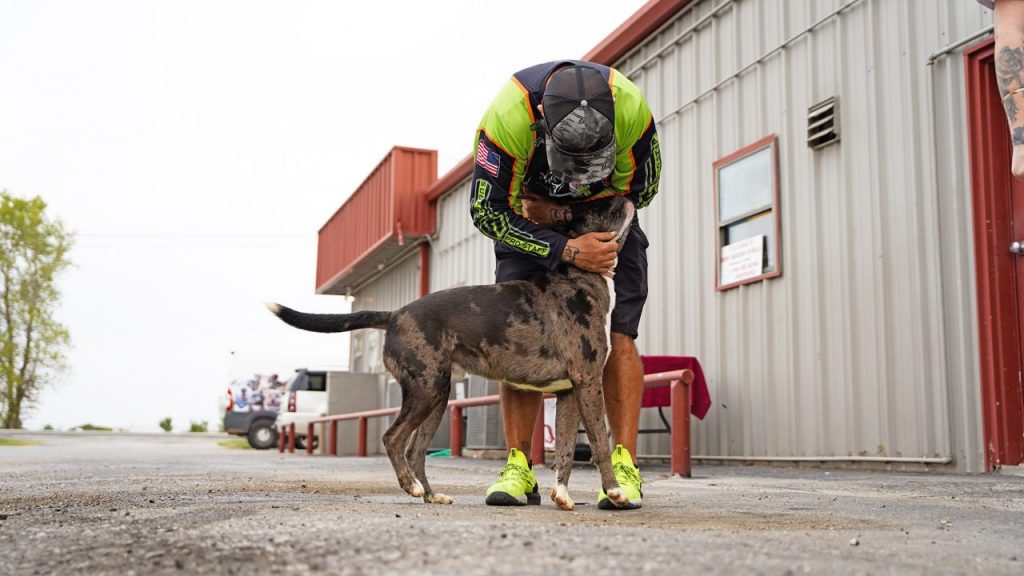 By Justin Brouillard | Photos by Tanner & Travis Lyons and Ben Kennedy
The NPFL Anglers visited the Second Chance Pet Rescue in Grove, Oklahoma on the off day between the official practice period and the start of the event on Thursday. The Second Chance Shelter is a small, no-kill shelter that takes in over 900 animals in a typical year.
With the main focus of the shelter on local pets, the organization is 100% funded by donations and has a big community support. On average, the shelter feeds around 1000-pounds of dog food every week.
When Corey Null arrived on Wednesday, the self-proclaimed "dog person" was excited to hang out with all the animals. When the dogs came running out, all the dogs ran by Null, aside from one.
"He came over and put his head against my leg."
Null knew it was meant to be and less than 24-hours later, the Radcliff, Kentucky angler and his new friend were competing on day one of the season finale. Null and "Bro," the name of his new companion, could be seen on the www.thenationalprofessionalfishingleague.com having a blast and landing big bass.
"He had a blast. He loved to cruise when we got on pad. When we got to an area, he thought it was go-time – he wanted to play around. He was super cool, and really chill. When I would grab a rod, he would try to take it from me like 'no fishing, play with me.' "
After Null was finished with weigh in, he headed to fuel up the following day.
"Bro is passed out in the passenger seat as we speak. He needs to rest because we have some serious work to do tomorrow!"