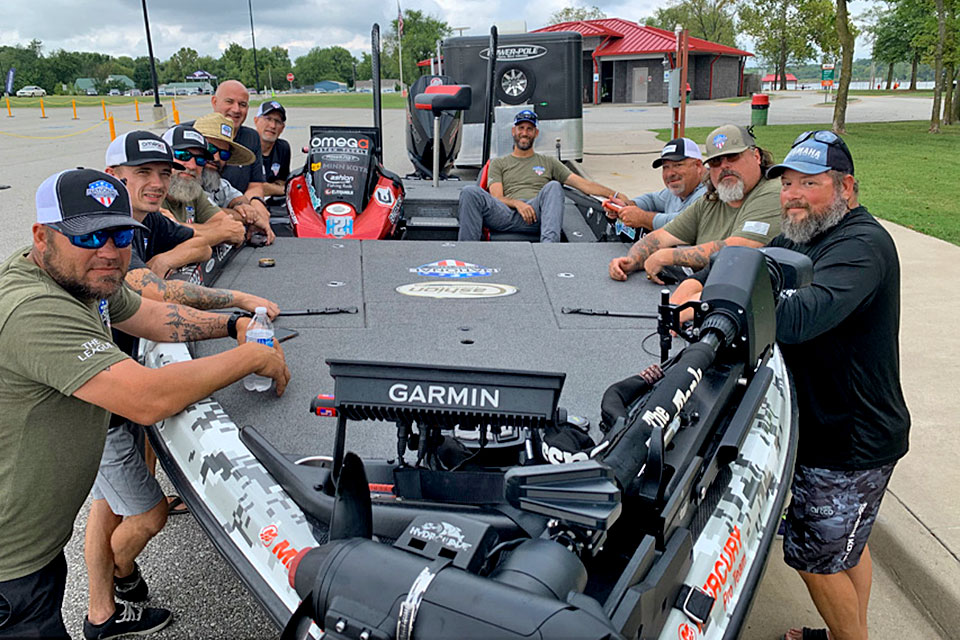 GROVE, Oklahoma. With the final day weigh in upon us at 3:30 PM Central, the regular season portion of the NPFL comes to a close. It's been a great season for all, but let's take a look at the folks who made it all run smooth!
The behind-the-scenes crew is led by Michele and Brad Fuller, weigh master Al McCullough, and Paul Benson. Working closely together, the rest of the crew and their nicknames, is responsible for all aspects of each tournament running flawlessly.
Andrew Capps aka "Angry Pirate" – Rumor has it he has been nicknamed "Biscuits and Gravy with a side salad," also.
Kyle Morie aka "Walking disaster" or "2 fish Kyle"
Brendan Teach aka "One wheel Brendan" and the "best back up to Steve there is."
Steve Boyce aka "Steve Hardware Boyce." The weigh in would NOT happen without Steve.  He is the fixer of everything.
Adam Hornberger aka "Adam Steady Hornberger"
Shaun Mudhole Mulhall – Shaun has been on every acre of every lake we've been on in the heat, sun, rain.  He's better than the postman.
Tommy Bench aka "Bumpmaster extraordinaire" or "Tommy never seen a menu in his life Bench."
The live coverage crew includes Luke Dunkin, Fat Cat Newton, and special appearances by David Dudley and Bradley Hallman. 
The on the water crew brining up to the minute photos and videos is led by Travis and Tanner Lyons, with help from Ben Kennedy and Rob Connors.
The website is managed by Pro Sites Unlimited owner Ray Otterson with copy written by Justin Brouillard.
It's been a great first season with more to come for season two.
From Michele, Brad, Paul and Al. "These guys have been great and we couldn't do it without them."