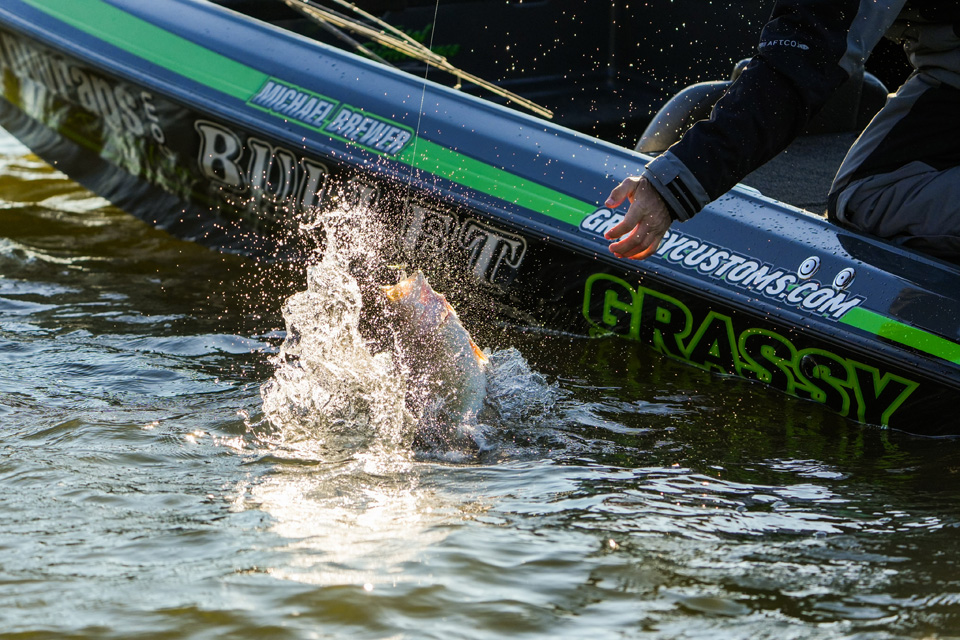 Story by Justin Brouillard | Photos by Tanner & Travis Lyons
As the first day comes to a close, two local anglers sit atop of the unofficial Weigh Live Tracker.  Brandon Perkins has jumped out to the lead over Michael Brewer with over 20-pounds as we head into the final hour of fishing.
There are only 11 limits reported with many more expect to hit the scales. As anglers are in and out of service, the unofficial results may vary.
The top ten going into the weigh in at 2:30 pm (CT):
Brandon Perkins 20-12
Michael Brewer 18-14
Sheldon Collings 17-0
Louis Fernandes 16-12
Gary Adkins 16-9
Dustin Wilkey 16-4
Tim Cales15-3
John Cox 15-3
Hayden Hammond 14-12
Kevin Rogers 12-7
How to Watch
Tune in daily March 15 through 17 to watch daily action from Florence, AL, with Live Coverage here and on the FREE PHYX TV App beginning on Wednesday.
Follow along and watch the daily LIVE Leaderboard, LIVE Blog, and on the water photo galleries and blogs of the anglers on Pickwick Lake.
Under the Go Live Tab, choose LIVE Broadcast or check out the real-time leaderboard on the Weigh Live Tracker with estimated weights entered by the anglers on the water and join us for the LIVE Weigh-ins, here!
And be sure to follow us on Instagram, Facebook, YouTube, & Twitter!