Fully Loaded is 100% TOBACCO FREE
THERE'S NO GIVING UP HERE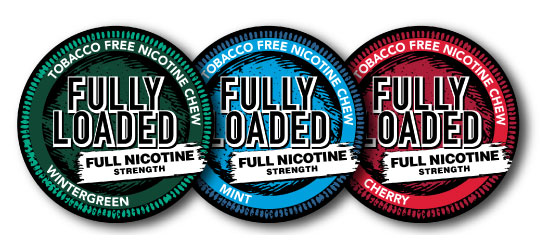 Finally, a tobacco-free dip that doesn't suck
Fully Loaded products are made with one goal in mind – to help you switch from tobacco! Our products are made with food-grade ingredients and the cleanest nicotine available. Most other tobacco "alternatives" still use Tobacco Derived Nicotine, which still contains known carcinogens! Fully Loaded only uses pure lab-derived nicotine with ZERO trace of the tobacco-based chemicals known to cause cancer.
Our tobacco-free dip allows you to control how you quit dip and is available from zero nicotine, half nicotine to full nicotine. Our nicotine dip & pouches are infused with "pure nicotine" not derived from the tobacco plant.
What YOu Get When you LIve Fully Loaded
The fact is, Fully Loaded contains ZERO chemicals widely recognized as the top cancer-causing agents in other tobacco products called NNN and NNK. And while other tobacco alternatives use Tobacco Derived Nicotine that still contain these cancer-causing agents, we don't play that game.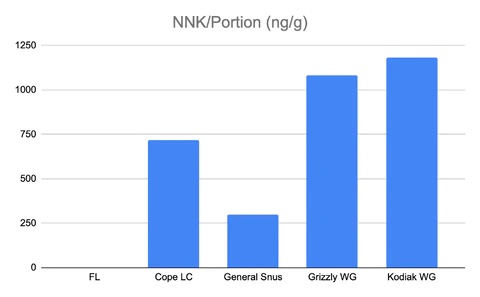 This graph shows how Fully Loaded contains ZERO trace of NNK – a known carcinogen in Tobacco and Tobacco Alternatives using TFN. Similar traces of NNN – another know carcinogen in Tobacco and Tobacco Alternatives using TFN can be found while Fully Loaded contains ZERO traces of these cancer-causing agents.
We're just a group of everyday folks that set out to make the perfect dip that would pack, spit and buzz the way we wanted without ANY harmful tobacco plant products. We now sell millions of cans of tobacco-free products per year helping hundreds of thousands of folks like you quit chewing tobacco, smoking or vaping, and offering up a safe alternative to tobacco without changing the experiences you love. Just like NPFL Pro, Doug Chapin [VIDEO]