By Justin Brouillard | Photos by Tanner & Travis Lyons and Ben Kennedy
Leader Brandon Perkins has jumped around this morning a few times already and OTW Photographer Tanner Lyons estimates around 9 to 10-pounds for his 5 fish. The Weigh Live Tracker shows him with 4 fish, but Perkins has a 5th and can get to culling. Having a limit has to feel good for the hometown angler going into today with such a big lead.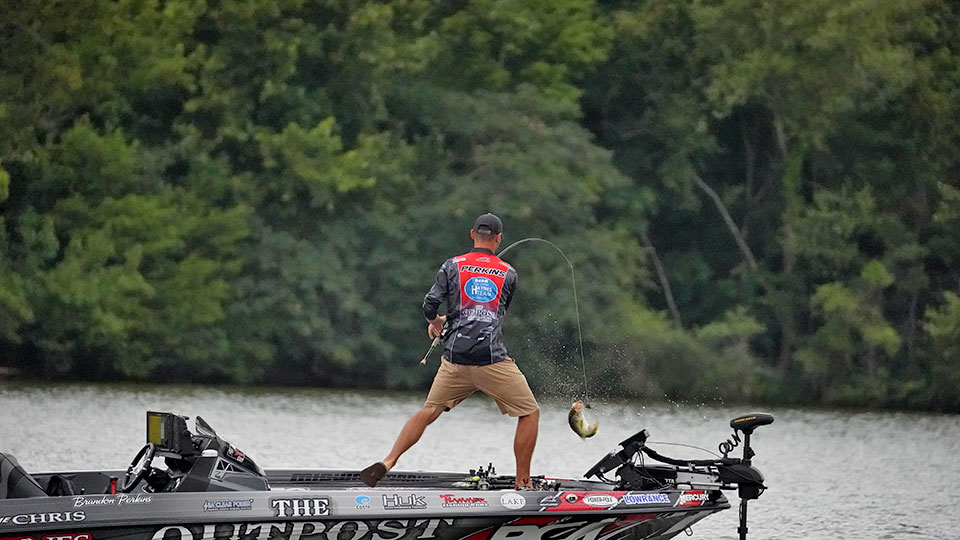 With the biggest bag of the event, Marc Schilling caught the biggest bag of the tournament yesterday to make a big jump up the leaderboard. Schilling has one fish as of now, but it's the right quality. The Weigh Live Tracker has it as a 4-pounder, but that is of course, unofficial. OTW Photographer Ben Kennedy captured this sequence first thing this morning.
The big move of the day belongs to an angler with lots of Pickwick experience. Michael Brewer has 13-pounds, 8-ounces with a 4-pounder to go with it. Brewer has a lot of work to do to take the win from Perkins, but a good bag today will make up a lot of ground.
David Gaston who has lost big fish all week has recorded one catch for 5-pounds. If Gaston can put together his average bag this week with a few good bites, he as well will have a run at it and help his standing in the Progressive AOY race!