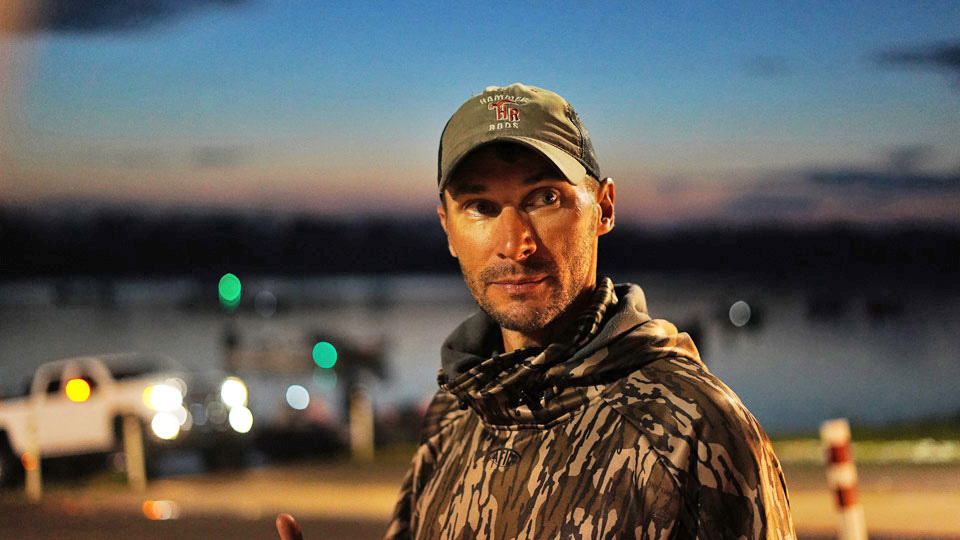 A few hours into fishing on day two, there are 5 anglers reporting limits on the Weigh Live Tracker. Progressive AOY Leader Brandon Perkins is atop the unofficial leaderboard with a limit of just over 12-pounds. Behind him, Local favorite, and day one leader, Sheldon Collings. Collings has a small limit of around 9-pounds with plenty of room for upgrades. In the 3rd spot, Paul Browning is flipping his way to a 4 fish limit of around 11-pounds with an empty slot in his limit. One more good fish and he will be fighting for the lead. James Biggs began the day in the top five and has caught a small limit early this morning. With a limit, and rounding out the top five, David Hoheisel has added around 10-pounds to his day one weight, making a run at the top 10 when the day is over.
Rest of the Top 10:
Timmy Reams 12-0
Eddie Carper 9-3
William Fletcher 5-7
John Polasini 4-6
Derrick Blake 9-14
AOY Update
After day one on Grand Lake, there was both continuity and movement atop the Progressive AOY Standings.
Perkins added to his lead over Keith Carson, while anglers behind Carson have shuffled. Bryant Smith made a move and is currently in 3rd place, while Joel Willert moved up to 4th. In 5th place, Tayor Watkins day yesterday propelled him from 10th. 
Brandon Perkins 1455
Keith Carson 1432
Bryant Smith 1427
Joel Willert 1396
Taylor Watkins 1393
John Soukup 1389
Nick Prvonozac 1386
David Gaston 1379
Marc Schilling 1371
Timmy Reams 1368
The other race that wraps up this week is the Championship on Nickajack Lake, Tennessee. The top 25 in points qualifies for the no entry fee event which features a purse of over $250,000.
The anglers on the bubble after day one are as followed:
21. Jake Boomer 1314
22. Michael Yoder 1314
23. Dan Blackert 1313
24. Louis Fernandes 1311
25. Eddie Carper 1306
Lots of changes will take place after the Weigh In this afternoon. Catch all the action on Live Coverage until then.