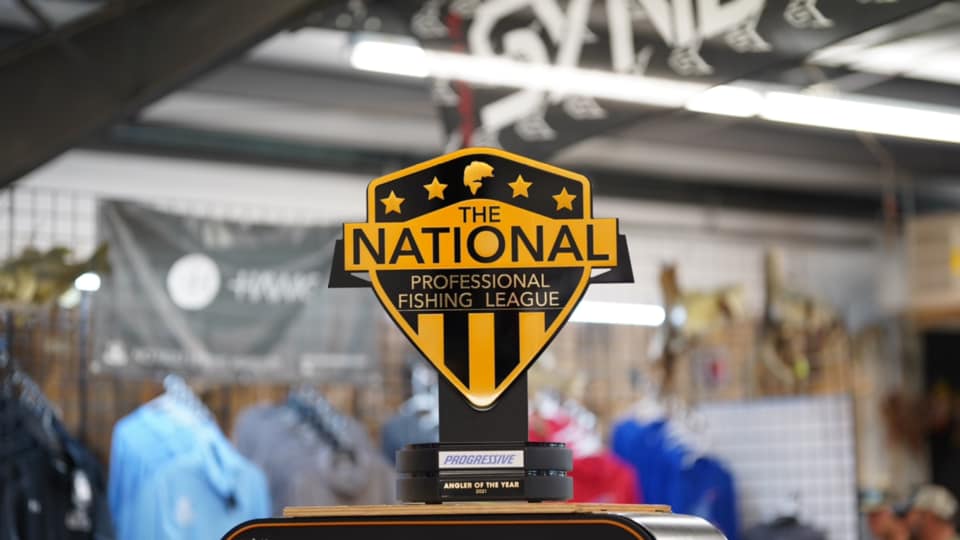 By Justin Brouillard | Photos by Tanner & Travis Lyons and Ben Kennedy
Well, this is it. The final day of fishing during the regular season of the inaugural NPFL season. Aside from the Championship to follow in November, where the top 25 in AOY points will compete for a shot at over $250,000 in total prize money on Nickajack Lake, this is the last time most of the field will launch, fish, and weigh in for the year.
A season that began in March on Alabama's Lake Eufaula, anglers travelled from Texas to Florida, to Tennessee, Wisconsin, and now here in Grove, Oklahoma on Grand Lake O' the Cherokees. There were several changes to the Progressive AOY leaderboard throughout the year, with several anglers hovering in the top five the entire season, swapping wins. A two-time winner in John Soukup, a few close call two-time winners, and it all comes down to one more day of fishing – who will take the golden shield?
Coming into the event, the winner of Stop 4, Brandon Perkins had one goal, and one goal only – to win on Grand Lake, and let the AOY title take care of itself. Before his win on his home body of water in Counce, Tennessee, Perkins unfolded his game plan for the season. Perkins went into every event looking to find fish enough to get a check, while hopefully competing for a win on his home. 
"The NPFL being new, and fishing lakes all over the country at different times, I just wanted to do good, try and cash checks, and when we got to Pickwick, at least contend for a win. If I could get a check at every event, it would be solid. It wouldn't be enough to win the AOY, but it would have put me in the no entry fee championship."
Well, Perkins is on track so far. While winning the pickwick event, at this point has guaranteed himself a slot at the Championship, but little did he know he would be 8 hours away from a possible victory on Grand Lake and a few keeper bass from taking the Progressive AOY Title.
Perkins sits in 3rd place for the event, several pounds behind leader Sheldon Collings. Who knows how the tournament will end, but with the few anglers behind him in the AOY Race within the top 20, Perkins isn't satisfied quite yet.
"I don't understand it man, but I am fishing calm and level headed because I have fished a lot of events and I've had my butt whipped all over the country. If I had a terrible practice (on Grand Lake), I could be a mental train wreck right now, but the hardest part of the season was fishing at Pickwick – that's all over. My main goal was done, and from there I was just trying to get checks."
Perkins seemingly is only a modest limit away from taking the AOY title on the final day of the season, but other anglers have put themselves in good position. Both 2nd and 3rd place anglers, Keith Carson and Bryant Smith have hung around in this event, with Smith making the biggest jump up, currently in 4th place overall. Even still, Perkins is carrying a double-digit lead to the final day.
Can he pull it off?