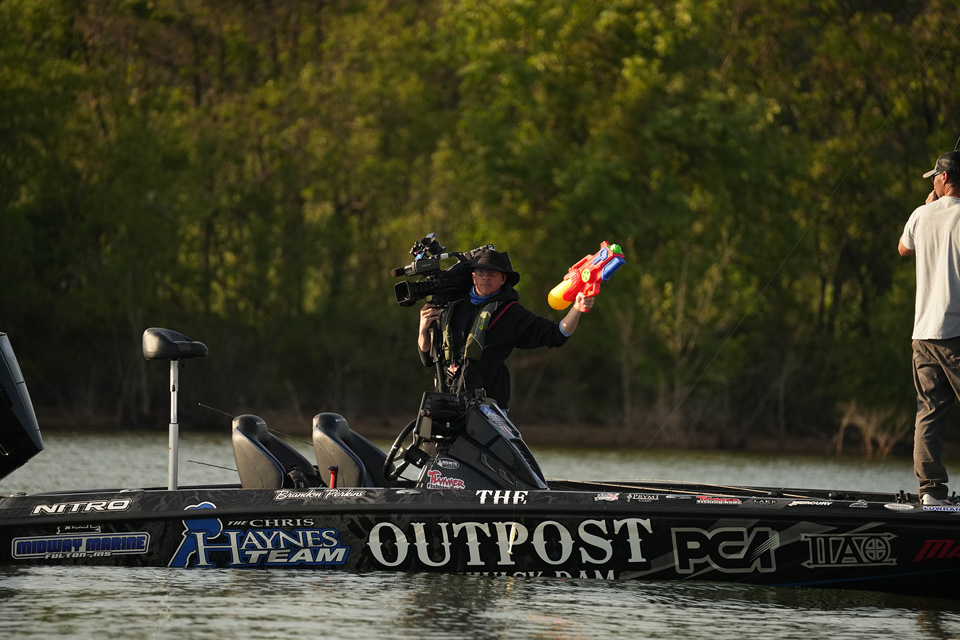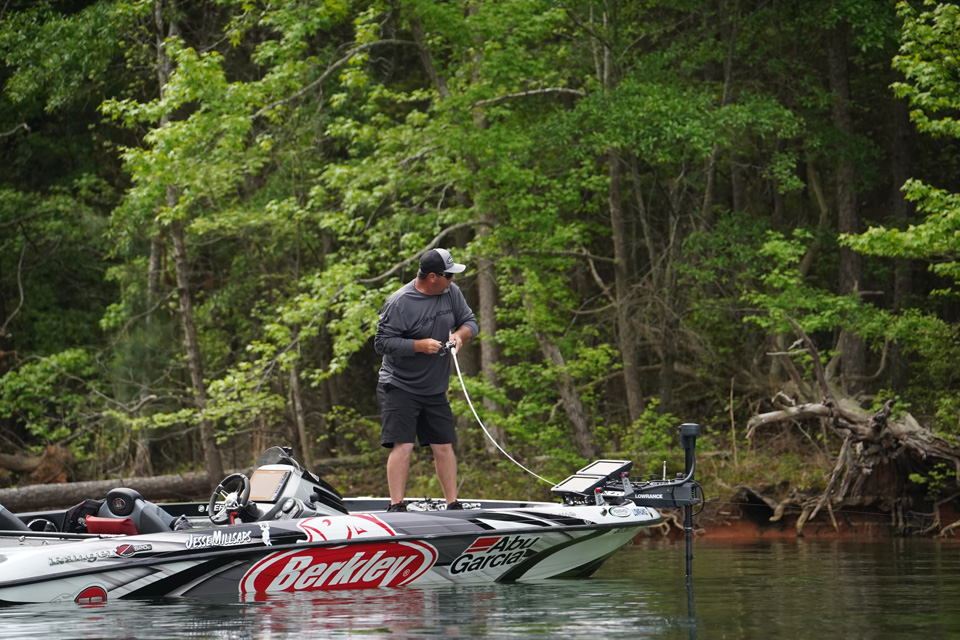 Story by Justin Brouillard | Photos by Tanner & Travis Lyons
With a few hours from check in, the fishing on Hartwell is slack with the majority of the field abandoning the herring bite and heading to the bank.
With sunny skies to start, the on the water crew is reporting cloud cover moving in and slack winds. Several anglers were begging for wind after the day two weigh in and according to the weigh live tracker, the lack of wind has folks using their eyes and looking for big bass guarding and chasing Shad.
Some of the top guys are dealing with other issues – pleasure boaters. It's not a deal breaker but it adds another dimension to the thought process.
With a 5-pound, 10-ounce kicker, Drew Six has the unofficial big bag of the day at over 15-pounds with a 4-pound lead over the next closest competitor.
TOP 5 @ NOON:
Drew Six 48-5
Bryant Smith 43-4
Jesse Millsaps 41-14
Patrick Walters 41-6
Jesse Wise 40-3
Check out WEIGH-LIVE for the full breakdown and follow us on LIVE for more.
Afternoon action from the water