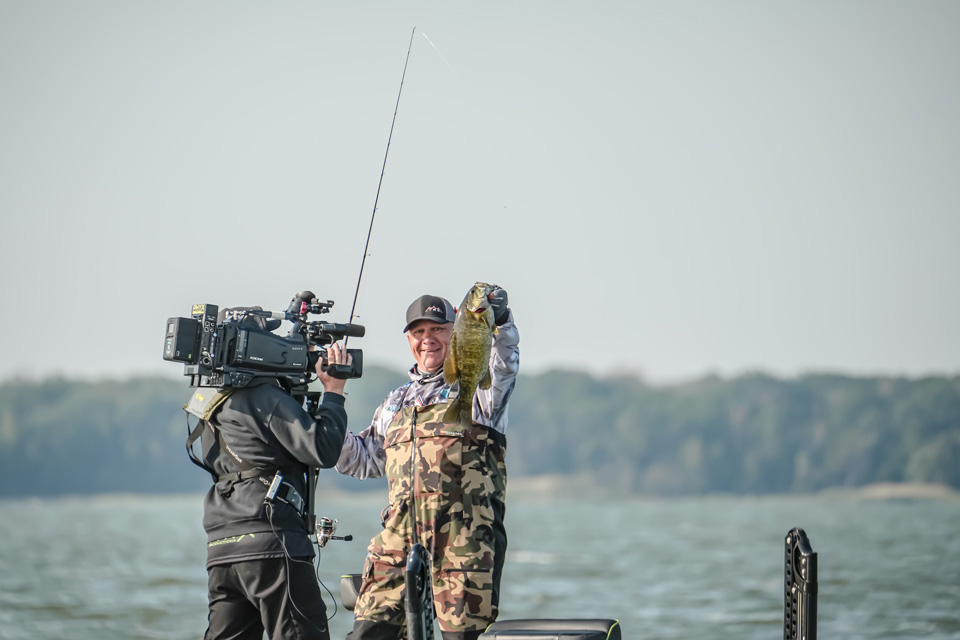 Story by Justin Brouillard | Photos by Tanner & Travis Lyons
As day two reaches the midway point on Saginaw Bay, we are seeing some effect from the wind. More anglers are reportedly avoiding the big water and taking cover in the shallow areas. Some anglers have stuck with the brown fish and it's possible they are not updating the Weigh Live Tracker. 
Largemouth anglers are targeting shallow cover with a variety of baits and catching numbers of fish. The problem is, you have to catch numbers to weed through and get to the bigger bass. Will largemouth keep up with the smallmouth? We will see. Join us LIVE for all the action.
The top 10 looks like this at the midway point:
John Soukup 15-15 33-2
Kevin Martin 16-11 33-1
Landon Tucker 15-5 32-12
Buck Mallory 14-12 31-5
John Cox 15-13 30-15
Gary Adkins 10-7 30-3
Taylor Umland 13-8 30-2
Rob Wroblewski 15-11 29-5
Taylor Watkins 14-2 28-6
Tim Wilson 6-7 28-5