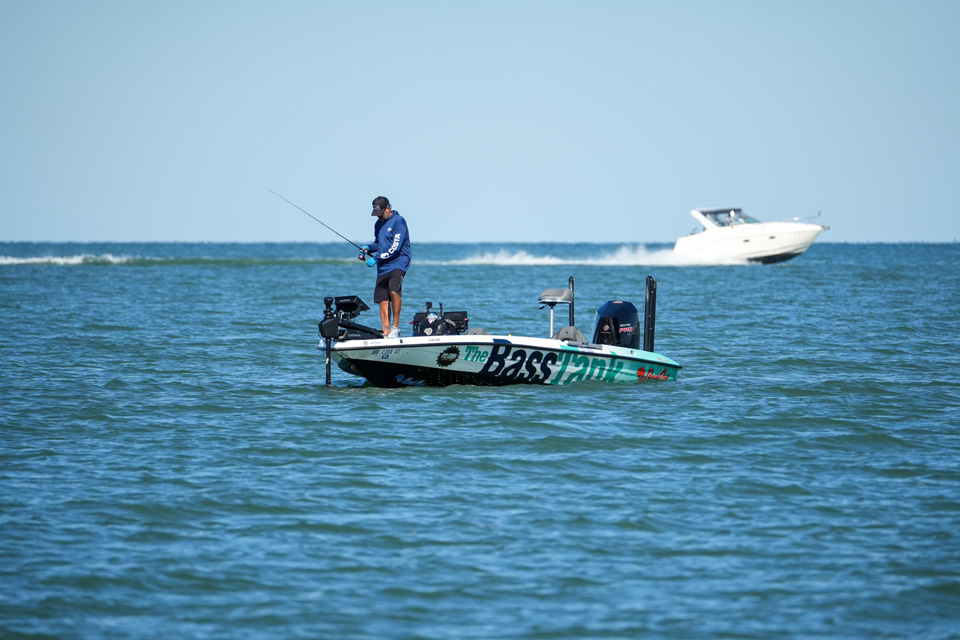 Story by Justin Brouillard | Photos by Tanner & Travis Lyons
As day two gets underway on Sandusky Bay and Lake Erie, we are seeing some anglers effected by the wind. Reports on Wednesday were that even if the wind lays down for the first day of competition, the wind took its toll throughout practice. With the wind blowing hard, it made it tough to move around and locate productive smallmouth waters outside the bays, and anglers were forced to practice less effectively than they had hoped. We'll see how it changes the dynamics on this first day.
Word on the water from OTW Photographers Tanner and Travis Lyons is that anglers are spread out and a lot have decided to forgo the opportunity at the big smallmouth bags and play it safe chasing largemouth. 
Largemouth anglers are targeting shallow cover with buzzbaits, worms and chatterbaits where the wind has little to no effect on the fishing. The smallmouth anglers are off to a slow start but the leaderboard looks like the anglers who decided to make a long run are catching quality fish. Keith Carson is known for chasing largemouth when given the opportunity and has a 5-pound quality bass in his bag.
The top 10 looks like this at the midway point.
Blake Felix 19-14
Dustin Smith 18-0
Justin Kimmel 16-13
Randy Kukral 16-4
Brandon Perkins 16-0
Jordan Nettles 15-10
Todd Goade 15-0
James Clements 14-8
Hunter Denmark 13-2
Rodd Rhodes 12-14