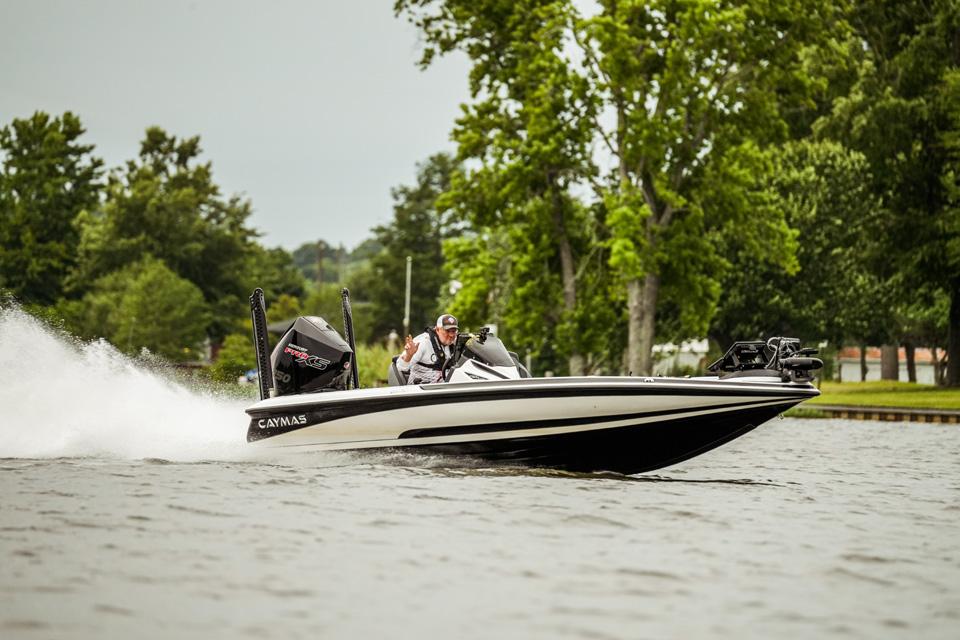 WILKESVILLE, OH (September 13, 2023) – The National Professional Fishing League (NPFL) is excited announce its participation with the renowned Caymas Cash program for the 2024 season at the Platinum Level. This collaboration promises to enhance the NPFL angler experience by offering substantial rewards to Caymas boat owners. Every NPFL angler with a qualifying Caymas boat will have the opportunity to significantly boost their earnings with Platinum Level payouts.
Program Details:
• $10,000 Cash Payout: NPFL event winners running a Caymas boat in the Caymas Cash Program receive an impressive $10,000 cash prize, adding allure to Caymas boats.
• $2,500 for Top Caymas Finisher: The highest-placing Caymas angler at an NPFL event secures a substantial $2,500 prize, demonstrating Caymas' commitment to rewarding excellence in all competition levels.
Brad Fuller, President of NPFL, enthusiastically embraced the partnership, declaring, "Our excitement knows no bounds as we join forces with Caymas Boats, carrying forward Mr. Earl Bentz's legacy of industry support and angler appreciation. This collaboration not only offers NPFL anglers the opportunity for substantial winnings but also the chance to claim added rewards as top competitors proudly representing the Caymas Boats brand."
But that's not all! The Caymas Cash program extends beyond professional-level events; it is thoughtfully structured to support grassroots anglers. Caymas remains resolutely committed to contributing to the angling community, a dedication exemplified through this initiative. Owners of Caymas boats participating in events across all levels now have a valuable opportunity to avail themselves of the Caymas Cash program.
For comprehensive details on how you can maximize your winnings with Caymas Cash, please visit the Caymas Cash Program.
For more information about the National Professional Fishing League and to access the Angler Application for the 2024 season, please visit thenationalprofessionalfishingleague.com or the Angler Application!